I stayed up way too late last night writing more personal statements, but at least I had
To Catch a Thief
to keep me company. Ahh, TCM, you always know just what I need at 2am. I watch this movie every time it's on (along with every other Kelly-Hitchcock collabo). This is definitely one of my all-time favorites. The scenery! The costumes! Kelly & Grant! French! The sizzling chemistry! A Masquerade ball!
You can't deny that Grace Kelly wearing Edith Head is a fashion icon. There isn't much more to be said about her that hasn't been said, and I love her for all those same reasons. My Nana gave me a Princess Grace paper doll set when I was young, and I've been completely intrigued by her beauty ever since. This dress was pretty much the best paper-doll outfit
ever
: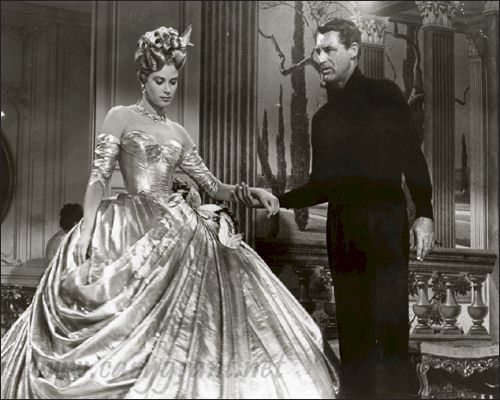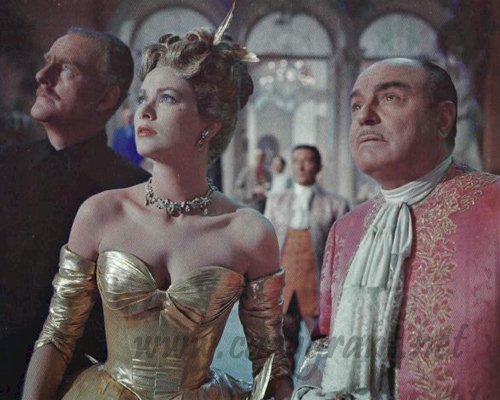 Cary Grant isn't looking too bad himself. I am such a sucker for a classy man.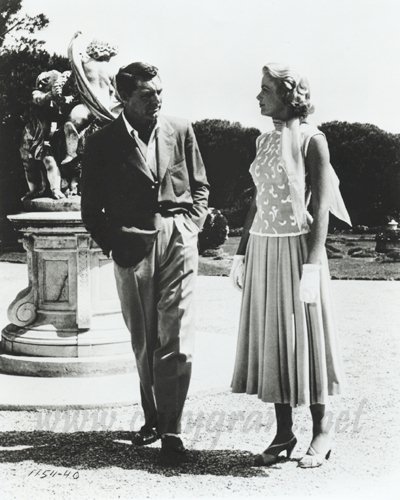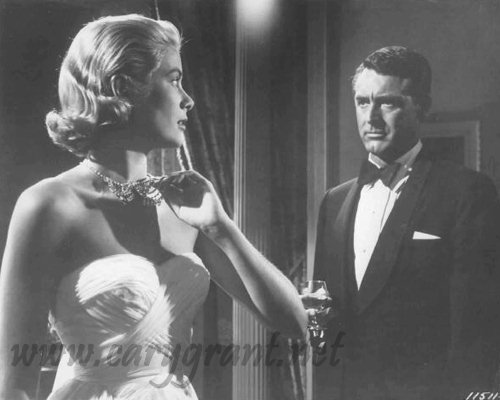 Although Grace is the ultimate in ladylike beauty, I don't exactly have a wardrobe to emulate her style in this movie. So to fill my craving today, I opted for a Cary-inspired look instead.
What a great movie...I think I'll finally suck it up and buy the DVD so I can watch it anytime.